Double Glazed Door Lock Problems?

Has your UPVC Door Lock jammed?
Are you having problems with your UPVC door lock?
Has your UPVC Door Lock jammed? Call David, a UPVC Door Lock Repair specialist with honest prices. Likewise if your double glazed door lock has broken in the latched or fully locked position? This can also be fixed at a cost effective price. David have been opening jammed UPVC door locks for over 25 years. Furthermore, we endeavor to open the lock, without causing any further damage to the lock internally. Giving us the best chance of a repair or renew without causing any damage to your UPVC door or framework.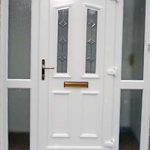 Honest and local

UPVC Door Lock Repair service



We carry specialist tools to open all types of jammed UPVC door locks. With our expert knowledge often know the best approach to opening the jammed lock. David has been called to many jobs where a locksmith has failed to open the door. Furthermore the locksmith had damaged and broken the lock that could have been repaired.
If your door handles are stiff or notchy? Are you having difficulties lifting or turn your door key? This is an indication of early signs of a worn or damaged UPVC door locks.
Other signs are loose handles or door keys that spin around a few times before they engage and lock the door fully.
A Professional UPVC Door Locking Specialist for all your UPVC Door Lock Repair and replacements of multi-point locks
We have also seen worn locks that do not retract part or all of the hooks or dead bolts fully, making the door difficult to open and close.
Note: Never let anyone take away parts from your door or locking mechanism, as a quick photo taken with a mobile phone and a few measurements are always enough, Many locksmiths take parts away and never return with the part let alone fix the lock, if parts are missing it is far more difficult for the next Tradesman to repair or identify your door lock!
Cost effective repair for your UPVC Door lock jammed
Have you been locked outside your home? Have you recently broken a key inside the mechanism of the lock on your front door? Is your UPVC door lock jammed? For reliable repairs, choose The Window Wizard.
As a family business, we supply only the best technical support for those with door lock issues. By choosing our local and main technician, David. You will receive regular support from a familiar face who is already aware of your home's mechanisms; without the need to continuously explain the state of your locks to a new repairmen.
Whether you need a lock re-adjustment, multi-lock repair or a completely new, lock altogether, we can take care of many door lock issues to ensure your home is safer.
Furthermore David's van is stocked with a variety of door handles, multi-point locking systems, lock cylinders and many more parts. As we are a repair only company, we will do our upmost to repair your existing double glazing. The Window Wizard does NOT install or sell any type of double glazing.
Expert Tradesman and a Company you can trust
We have been repairing Local UPVC door locks for the past 25+ years. Building up an expert knowledge of the types of multi locks in the local area.
Unlike most locksmith's or installers we have the expertise to convert an old style UPVC door lock. This means discontinued locks can be converted so that you won't need a new door. Saving you the huge costs and inconvenience of replacing your existing UPVC door.
Because we are also a specialist in UPVC double glazing repairs we also have the expert knowledge to find the original cause to why your lock broke in the first place.
75% of the time a multi point lock has broken due to a dropped or misaligned door and therefore if a new lock is fitted and the door is NOT realigned it will break again.
This is why David always checks and realigns every door after repairing or replacing the upvc door locking system.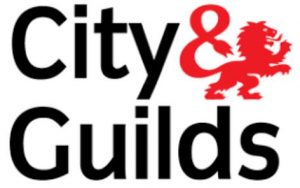 The Window Wizard – Your local double glazing repair specialist
Moreover, if you have an issues with a broken key, door handles, drafts or other door related issues? David can offer support to adjust and repair many additional door features. We strive to ensure that all our customers have peace of mind, knowing you are more secure & safe in your property.
You would be surprised what a difference to the look, feel and operation of your double glazing a new handle or adjustment would make. A door adjustment will improve the operation of the door and the workings of the lock. Furthermore, misalignment and excessive force on the door can sometimes cause the lock to break in the shut position.
If you would like our support to open and repair your upvc jammed door lock, or to find out more information about our other services. Why not call now, for a chat to discuss how we can help & fix your door or window problems? Call on 02083104193
Or if you prefer you are welcome to contact us by email?
Type of Locks stocked and fitted
UPVC old style door locks (up to 40 years old)
UPVC multi point locks
Locks for Aluminium doors
Locks for Composite doors
Euro cylinder / barrel
Types of UPVC or Double Glazed Doors we supply and fit new multi locks for
Front Door
Back Door
Conservatory Door
Porch Door
Patio Doors
French Doors
Composite Door
Aluminium Door
Tilt and Slide Door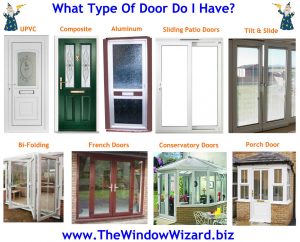 UPVC Door Lock Change
Would you like to add some extra security? Such as changing your key barrel to a 3 star high security barrel. Likewise adding extra locking devices to your existing UPVC door could be a very economical effective solution. David can fit your extra security in one visit.
Please Click here to read further information on UPVC Floppy or Loose door handles.
Summary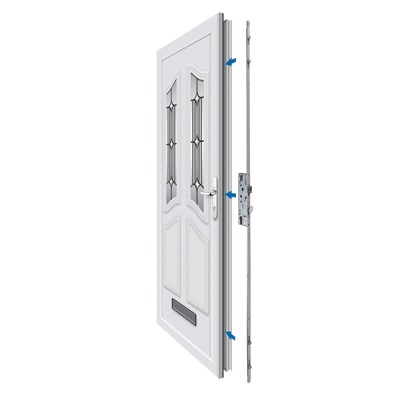 Service Type
Locksmith for all types of UPVC multi point locking systems
Provider Name
The Window Wizard
,
The Quadrant
,
Bexleyheath
,
Kent
-
DA7
,
Telephone No.020 8310 4193
Area covered
Bexleyheath, Dartford, Crayford, Swanley, Welling, Wilmington, Thamesmead, Sidcup, Erith
Description
We carry specialist tools to open all types of jammed UPVC door locks. With our expert knowledge often know the best approach to opening the jammed lock. I have been called to many jobs where a locksmith has failed to open the door and even damaged a lock that could have been repaired.