Double Glazing Repairs Welling DA16, Your local Double glazing repair specialist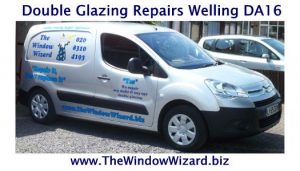 The Window Wizard offers Double Glazing repairs to Welling DA16 and the local area including Bexley, Abbey wood, Dartford, Swanley &  Eltham. All with a 5 mile radius of Bexleyheath. Because we Only repair and do not install Double Glazing, we keep our area local. A Double Glazing Repairman you can trust with price, quality and experience. The official owner with Intellectual Property rights to the Trade Mark The Window Wizard
You can have confidence and peace of mind when choosing our repairman as we are purely a repair service. This means that we will not try and sell you any double glazing. Moreover, we provide fixed prices over the phone via a free estimate. Meaning that you won't have to worry about any extra hidden costs.
Additionally, we stock a wide range of repair parts to ensure that our repairman is ready to repair upon our visit to your property.
Double glazing repairman Welling DA16 and Beyond

Does your UPVC Double Glazed windows or doors need repairing? Do you need a Local Double Glazing Repairman to solve all your UPVC Double Glazed problems? We offer an expert service, specialist technical knowledge, qualified and competitive fixed prices? Our Window Wizard van is kept fully stocked with repair parts, so most repairs can be carried out in one appointment for our customer's convenience.
Call The Window Wizard on 0208 310 4193 for a free quotation.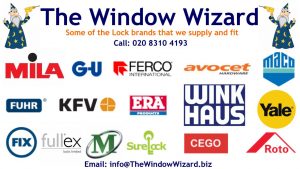 Your Local Double Glazing Repairman
Alongside locks and hinges, windows can succumb to a range of other issues that might be less obvious to the homeowner. If you need a double glazing repairman to fix your window's locking mechanism, handles or components? The Window Wizard is the perfect solution for all your window repair needs.
Windows are a key feature for safety within the home; this safety can be at risk if there is damage to aspects of the locking mechanism or handle itself. That is why we offer to repair any window issues to ensure you can feel safe and secure within your home.
By choosing our service you will be receiving support from a familiar face with every visit. Our soul repairman, David, has over 25+ years' worth of experience. We're confident with his long-standing knowledge, he can repair your double glazing.
Do you need an expert Double Glazing Repairman?
Below is a list of some of the repairs we offer:
Do you need your 5 points multi-locking system fixed?
Has your front / back door dropped or are your French doors catching?
Do you have a draughty window with gaps and you need your window hinges replaced?
Are your windows stiff to open and close?
Has your window dropped and gone out of square?
Do you find your door difficult to lock and it needs re-aligning?
Are the black plastic sliders on your window hinges broken?
Have your windows jammed shut or window mechanism broken in the locked position?
Are your window hinges bent or buckled?
Does your back door need adjusting?
Has there been an increase in crime in your area and you would like to upgrade your Euro cylinder to a high-security anti-snap, anti-pick and anti-bump cylinder?
Would you like to upgrade your locking window handles to a new modern design?
Do you have a gap between the opening and the Window frame?
Can you feel a draught coming through your Window and you can see the black seal?
Have you lost your window key and need a replacement?
Do you need a UPVC reinforced panel and cat flap fitted in replacement for a glass sealed unit?
Why our customers trust The Window Wizard



Only after we have exhausted all options to repair your Double Glazing; including conversions/adaptions and a repair is just not possible, it is only then we advise that you consider having a new installation.
As you know we are a repair only service and if we are unable to repair the broken window or door we will not charge you. As The Window Wizard is a sole Double Glazing Repairman, we do not offer installation of Double Glazed windows and doors.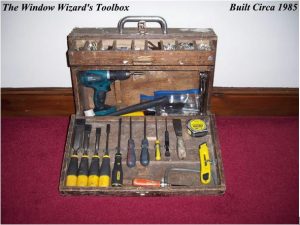 Our USP is that we do NOT sell Double Glazing
The Window Wizards unique selling point and ethos of our business are that we do not install new Double Glazing, unlike most of our competitors whose business appears to pose as a Double Glaze repair company but the majority of their work is new installation.
I am often asked by customers if I can recommend a local trustworthy, competitively priced and good quality window and door installer. I suggest Door & Window Centre Ltd, 42 -44 High Street, Swanley, BR8 8BQ.
Tel: 01322 666547 Email: office@doorandwindowcentre.co.uk
Please note; I am not in partnership or in any way connected to the Door & Window Centre.
Double Glazing Repair only company for all your Doors and Windows
We can replace worn or wobbly door handles or re-align drooped doors. Furthermore we open jammed shut windows and convert modern mechanisms to replace discontinued window mechanisms.
If you would like to know more about our services? Don't hesitate to browse through our website. We are here to help, answer queries or take appointments, so why not give us a call now on 02083104193.
You can email us with any additional enquiries via info@thewindowwizard.biz. Text and WhatsApp can be sent to 07950582631.
Area's covered by the The Window Wizard
Double Glazing Repairs Welling DA16 and UPVC Maintenance in the following areas for the new year:
Abbey Wood SE2, Albany Park DA14, Albany Park DA5, Barnehurst DA7, Bean DA2, Bexley DA5, Bexleyheath DA7, Belverdere DA17, Blackfen DA15, Blackheath, Bluewater DA9, Bursted Woods DA8, Crayford DA1, CrockenHill BR8, Darenth DA2, Dartford DA1, Eltham SE9, Erith DA8, Erith DA18, Falconwood DA16, Foots Cray DA14, Greenhithe DA9, Hawley DA1, Hawley DA2, Hextable BR8, Joyden's Wood DA2, Joyden's Wood DA5, Kidbrooke SE9, Mottingham SE9, New Eltham SE9, Northhumberland Heath DA8, Sidcup DA14, Sidcup DA15, Slade Green DA8, Stone DA2, Stone DA9, Sutton At Hone DA4, Swanley BR8, Swanscombe DA10, Thamesmead DA18, Thamesmead SE28, Welling DA16, Welling DA7, Wilmington DA2
Please Click here to read more on Gaps & Drafts to UPVC Double Glazing.
Double Glazing Repairman Service
Summary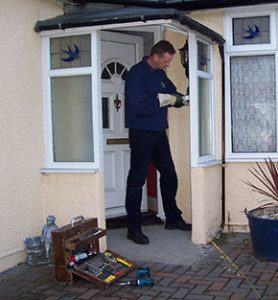 Service Type
UPVC Double Glazing Repair specialist for UPVC windows, doors and locks
Provider Name
The Window Wizard
,
The Quadrant
,
Bexleyheath
,
Kent
-
DA7
,
Telephone No.020 8310 4193
Area covered
Bexleyheath, Dartford, Crayford, Swanley, Welling, Wilmington, Thamesmead, Sidcup, Erith
Description
The Window Wizard is a specialists in double glazed windows, doors and conservatory repairs. We fix and replace parts such as faulty locks, mechanisms, handles and hinges. As a repair only company, we won't be trying to sell you new windows and doors. We provide a high-quality, cost-effective alternative to replacing a whole window or door that has a broken handle, lock or hinge or that simply needs adjusting.