Double Glazing Repairs FAQ



Don't replace it, call The Window Wizard for a cost effective repair:
FAQ for Double Glazed Doors:
Why are my door handles really stiff to operate?
The most likely cause would be a misaligned door.
My door bounces back open when I close it unless I lift the handle to keep it shut?
This could be due to either the latch part of the lock not working or the door being misaligned.
My door handles are loose, wobbly, floppy, stiff or notchy?
This problem could be due to lack of lubrication, worn handles, broken springs or a faulty lock.
My door will not lock?
Just a re-alignment is required if the lock works when the door is in the open position.
How do I know if I have an Aluminium (metal) or UPVC (plastic) or Composite door?
Measure the edge of the open door, Aluminium thickness is approx 30mm-50mm and tends to have a wooden sub-frame. UPVC is approx 60mm-85mm in white or brown effect. Composite doors are approx 44mm thick and can be almost any colour.
How do I know if my doors are Patio or French doors?
Patio doors are on rollers sliding open. French doors are a pair of hinged opening doors.
My door is really old, can it still be repaired?
Most of the time yes even if the broken part is discontinued, we can use similar parts or convert it to a more modern system.
My front door latch can be opened using the outside handle without the need for a key?
Most likely this can be rectified by an internal lock adjustment.
I can't remove my key when the door is locked?
This is most likely caused from using a key on both sides of the lock at the same time.
My door handle will not lift when the door is closed?
This is due to a misaligned door.
My key turns but the handles just spin and the door will not open?
This could be either a faulty set of handles or a broken locking system.
My key turns but the handles will not move?
This could be due to a jammed or broken multi lock.
My front door key won't turn?
This is due to either a damaged key, faulty cylinder, dropped door or faulty multi point lock.
My door key is stiff to turn or difficult to insert into the cylinder / barrel?
A common cause for this problem is lack of lubrication. Customers can try applying a little oil on the key and working in and out of the cylinder. If the key is still tight then the barrel or key might be worn or damaged and will need replacing.
My door handles are loose, wobbly, floppy, stiff, notchy or broken off?
This maybe either lack of lubrication, worn handles, broken springs, faulty lock etc. all fixable.
My door is catching at the bottom?
The door has most likely dropped and requires re-aligning.
My door multi point lock has broken. Do I need a new door?
No, most times the multi-lock can be renewed.
My letter box / postal flap has broken?
This can be replaced to match your existing fittings.
One of the hinges, have broken on my door?
Most times the broken hinge can be replaced. If the door hinge is discontinued we can supply and fit a set of more modern hinges
FAQ for Double Glazed Windows:
When I close my window there are gaps and a draft?
There are two main causes for this problem, the hinges or rubber gasket have worn and require replacing.
My windows are really old can you still repair them?
We will try our best and if the broken part is discontinued, we can usually convert your window using similar parts however, not all windows can be converted.
I have broken my key in the window lock?
We can normally extract the broken key if not we can replace the lock.
My window is locked shut and I do not have the key to open it?
The lock can be picked open or changed, causing no damage to the framework.
I wish to lease my property but the local authorities insist that all above ground windows have child safety and fire escape hinges.
The hinges can be changed to include fire escape and child safety catches.
The handle on my window is turning but the window will not open?
This maybe a result of a faulty handle or the locking mechanism broken inside the window, both parts can be repaired or replaced.
My tilt and turn window is not functioning correctly?
Most times this is because the window has dropped or jumped a cog inside the drive gear. This can be rectified by adjusting and re-setting the drive gear.
FAQ for General Double Glazing Issues:
Do you replace windows and doors?
No, therefore I make every effort to repair your existing double glazing.
Do you charge a call out fee or VAT?
No, I do not charge a call-out fee and as a small family run business, I am not VAT registered.
Do you give free estimates, over the phone?
Yes, if you tell us your Double Glazing problems, we can normally diagnose and supply you with a price over the phone.
My window or door, is letting in water?
Most leaks can be easily solved.
Can most repairs be completed in one visit?
Yes, we carry most parts on the van and 90% of jobs are completed in one visit.
My warranty has run out with either: Acorn, Anglian Home Improvements, BAC, Brampton Windows, Britrlite, Camelot, Crown, Crystal, Everest, PJ Plastics, Sutton Windows, Trade Windows, Weatherseal, Zenith or ANY other double glazing installer, do you have the parts to fix my windows or doors?
Yes, we can repair almost any manufacturer / model / age of double glazed window or door.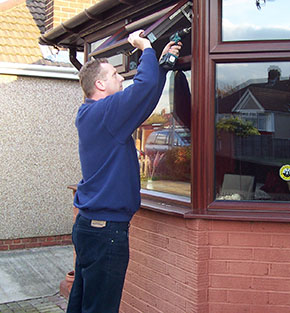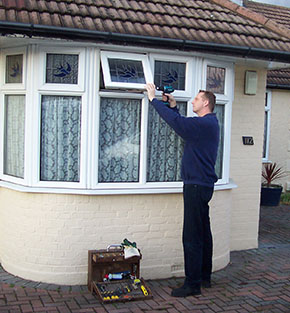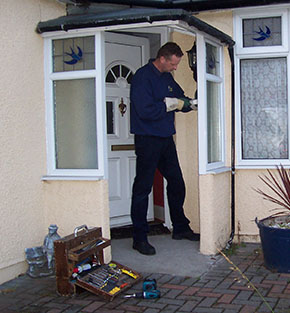 Locksmith Service
Door Lock Adjustments
Multi Point Mechanisms
Open Jammed Locks
UPVC Door Hinges
Door Handles
Lost or Broken Keys
Replacement Door Locks
Dropped Doors
High Security Key Cylinders
UPVC Door Repairs
Door Restrictors
Open Locked Doors
Gaps & Drafts Cured
Extra Security Devices
Euro Cylinder Changes
Double Glazing Adjustments
DOUBLE GLAZING WINDOW REPAIRS
Window Hinges
Window Handles
Locking Mechanism
UPVC Locking Gearbox
Open Jammed Windows
Gaps & Drafts Cured
Lost or Broken Window Keys
Window Adjustments
Open Locked Shut Windows
Window Frame Lock Parts
Window Locks
Extra Security Locks
Tilt & Turn Window Repairs
Loose or Wobbly Handles
Fire Escape Hinges
Child Safety Restricted Hinges
Discontinued Locks Converted
The Window Wizard carry out double glazing repairs Bexleyheath, Door repairs, and window repairs to the following areas:
Abbey Wood, Albany Park, Barnehurst, Bean, Bexley, Bexleyheath, Belvedere, Blackfen, Bluewater, Bursted Wood, Crayford, Crockenhill, Darenth, Dartford, Eltham, Erith, Falconwood, Foots Cray, Greenhithe, Hawley, Hextable, Horton Kirby, Kidbrooke, Mottingham, New Eltham, Northumberland Heath, Sidcup, Slade Green, Stone, Sutton at Hone, Swanley, Swanscombe, Thamesmead, Welling, Wilmington.
We are able to provide our services in the following postcode areas:
DA1 DA2 DA5 DA6 DA7 DA8 DA9 DA10 DA14 DA15 DA16 DA17 DA18 SE2 SE9 SE28 BR8